The Anderson Bridge Parkette
A Sustainable garden
A Bit of History of the Anderson Bridge Parkette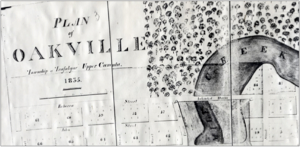 The Parkette is a 60×55 ft area at the corner of Rebecca and Forsythe streets. As it backs onto Sixteen Mile Creek, it is under the jurisdiction of Conservation Halton.

While the land was originally heavily treed at the time of settlement, the land was cleared and in the late 1800s a radial bridge was built just south of the current parkette across the river.  Read a reminiscence of the bridge and school

This bridge was demolished in 1950s. At this point in time, the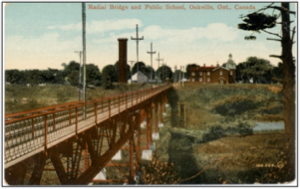 parkette was a construction site beside a residential home.

Rebecca Street was connected to Randall Street with the Rebecca Bridge officially opened in 1961 and subsequently named by then Mayor William Anderson.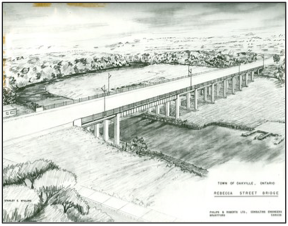 Sometime after the bridge construction was completed, the Oakville Horticultural Societydecided to create a public garden on the site of the grassed parkette beside the bridge entrance. Benches were dedicated and the garden and parkette was carefully tended by volunteers from OHS and members of the community.

With road repairs and removal of water scheduled for 2011, it was time for the site to have a make over. The plan for a renewed garden space was born in 2010 to commemorate the International Year of Biodiversity.