January General Meeting
Monday, January 9, 2017
Topic: Nova Scotia Summer – A Horticultural Epic
Summer 2015: the Fern Ridge Landscaping Gang went to Guysborough, N.S. to install an eco-landscape, and came back, and went down and came back… and so on. This resulted in upgrading an incredibly biodiverse 120 year old mill pond and a litany of botanical garden visits, and more.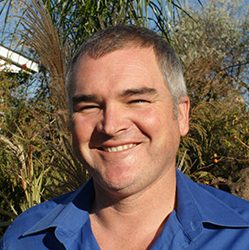 Sean has been gardening professionally since he was sixteen and speaking to horticultural
societies since 1991 when he graduated from the Niagara Parks School of Horticulture.
He runs his own landscaping business, Fern Ridge Landscaping & Eco-consulting, and is a 2X past president of the Milton & District Horticultural Society. He designed the sustainable Anderson Parkette in Oakville and several other landmark gardens.
Sean also writes eco – gardening columns for a local magazine, Niagara Escarpment Views, a national column in Landscape Trades on Eco-landscaping for professionals, in the global digital newsletter for the Perennial Plant Association and is also a Master Gardener.
He has had the privilege to help put together the national curriculum for Horticultural
Apprentices.
He's been featured on the CBC and on two HGTV shows including 'Green Force'. He's co-hosted 'the Garden Show' with Charlie Dobbin. He chairs Landscape Ontario's Environmental Stewardship Committee and sits on the Ontario Invasive Plant Council's Horticultural Outreach Collaborative, the board of the Halton Peel BioDiversity Network, the Bob Rumball Association for the Deaf Farm Advisory Committee and the Perennial Plant Association's Environmental Committee.
Sean grew up surrounded by nature, near Crawford Lake in Campbellville, so it was only natural that he would choose a career like landscaping
December Annual General Meeting and Pot Luck Dinner

Monday, December 11, 2017
Save
Save
Save
Save
Save
Save
Save
Save
Save
Save
Save
Save
Save
Save